Why don't we know more about authentic British 'Celtic' Shamanic practices and beliefs?
Since the rise of Shamanism in the west, there has been a growing interest in this field. 
Shamanic practices have spanned the globe for millennia, but here in this British Isles, we struggle to connect with the truth of our own heritage & history.
Up until now, a lot of the information that exists about this mysterious field has been mostly fantasy and misinformation.
Shamanism and spiritual practice is the birthright of all people on planet earth but we often end up following the practices and rituals of other cultures because we don't know enough about our own. 
We are so excited to welcome Sam MacLaren, researcher and Celtic specialist on this two-part online workshop:
An Introduction to Celtic Spirituality

| The Truth Behind The Myth |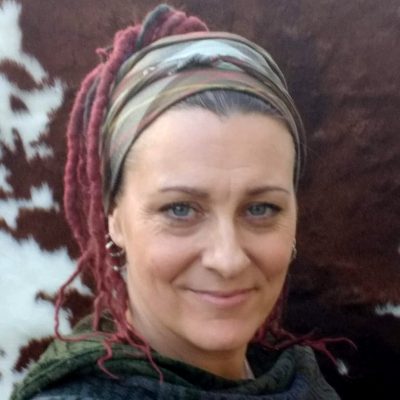 Sam MacLaren has devoted her life to unearthing authentic indigenous British/Celtic shamanic practices, more accurately described as Seership, though her private tuition with Harvard Celtic Scholar Sharon Paice MacLeod, and her ongoing BA in Celtic Studies with the University of Wales Trinity St. David.
In this two-part workshop series, you'll learn:
The history of the Celts, who they were and where they came from
The nine fundamentals of a Celtic Spiritual life
All about the 'Well of Wisdom" & 'The Five Streams' 
The Nine Celtic Elements of Creation

And more…
By the end of this workshop, you'll have forged a deeper connection with your Celtic Ancestors
Have your questions answered by Celtic researcher and specialist Sam MacLaren in our private pop up Facebook Group
As part of this workshop, you'll also be invited to join a private pop-up Facebook group where you can take part in discussions, make connections and have all your burning questions answered by Celtic history expert Sam MacLaren.
"If you've ever felt confused and wanted to know the truth about authentic
Celtic spiritual practices and history then this is the workshop for you."
Workshop Details

This is a pre recorded workshop.
Part 1 | Journey to the Celtic Past
In this workshop, we'll be learning all about the history of the Celts, the Celtic spiritual life & the common misconceptions we need to free ourselves from. We'll be journeying to an ancient Celtic Village and learning all about the 'Well of Wisdom' & 'The Five Streams'
Part 2 | 'The Nine Elements' 
This workshop will be a deep dive into the nine Celtic Elements of Creation.
It will involve separate journeys to each element to deepen our connection and understanding of these Elements..
This offer comes with an Introduction to Shamanism course to get you up to speed with Shamanic journeying
Shamanic journeying experience is necessary, but don't worry if you've never journeyed before, you'll be provided with a link to a FREE Introduction to Shamanism workshop as part of this offer so that you can be prepared for these exciting explorations of Celtic history.
This in-depth, two-part, workshop was originally priced at £67... But we're delighted to offer it to you for a single payment of just:
An Introduction to Celtic Spirituality
The Truth Behind The Myth
Find The Truth Behind The Myth with this two part LIVE workshop on Celtic Spirituality

Have all your burning questions answered by Celtic Expert Sam MacLaren in the pop up Facebook Group

Introduction to Shamanism Course for those who don't know how to journey
See what others are saying about Sam's Celtic workshops:
Join us today and learn the REAL truth of your Celtic heritage
An Introduction to Celtic Spirituality
The Truth Behind The Myth
Find The Truth Behind The Myth with this two part LIVE workshop on Celtic Spirituality

Have all your burning questions answered by Celtic Expert Sam MacLaren in the pop up Facebook Group

Introduction to Shamanism Course for those who don't know how to journey