Walk the Shamanic path to a soulful life in a safe, supportive & sacred space.
Welcome to the Centre for Shamanism, where spiritual seekers gather and grow.
Learn to use simple, innate Celtic wisdom & Creative Shamanic practices – like how to communicate with your Spirit Guides – coupled with modern wisdom. So you can break free from the chains of your traumas, hurts, and heartaches. And, finally, create a life that lights your heart on fire.
THE SELF-PACED SHAMANIC TRAINING PROGRAM
Master the Shamanic skills
you need to sculpt a
soul-satisfying life.
Doors open until midnight (UK TIME) 5th of November 2023
When you're ready for a skill-building deep dive into the mystical world of Shamanism, choose the Apprenticeship. 
Get lifetime access to a full spectrum of spiritual teachings and practical tools (like healing ceremonies and guided journeys). So you can connect more deeply to your true self, your Spirit Guides, and the seen and unseen world around you. 
Finally, leave behind the pain and suffering. And give yourself the means to a happier life, a calmer mind, and a heart full of love.
"Thanks to the Apprenticeship, I have a deeper connection with my spirit team and trust that connection. My confidence has grown. I am sure of my path and my purpose. I have healed so much within myself… I feel worthy of my pathway and stand by what I know are my truths."

"It has been incredibly eye-opening. It has shown me I'm never alone, I have a whole team around me that I can't see but can feel and connect to. It has allowed me to put myself and my needs first… but most importantly to not worry what anyone else thinks of me or my course in life."
The Cauldron and the Drum: A Journey into Celtic Shamanism – Available to pre-order now!
In this groundbreaking book, Rhonda McCrimmon explains the origin and practices of Celtic shamanism, and teaches readers about the three energetic cauldrons and how to work with them.
According to over a thousand years of Celtic tradition, the root of a person's physical, spiritual and emotional health comes from the three Cauldron Power Centers found in the energetic body. The Celts believed a person must activate, nurture, and maintain all three cauldrons to live a whole, connected, meaningful life.
In this book you will learn how to bring your energetic cauldrons into balance, in addition to exploring the tradition of Celtic fire festivals and the sacred practice of saining. Regardless of your ancestral roots, Celtic Shaman Rhonda McCrimmon invites you to partake of this ancient wisdom and begin your journey down the shaman's path.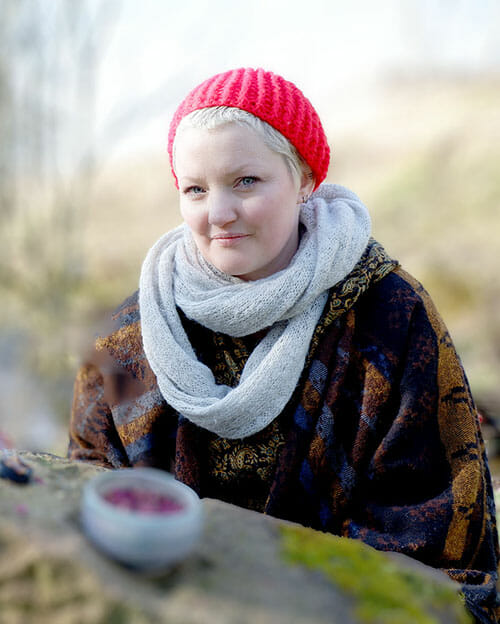 Not so long ago, I lived a life that felt disconnected and unfulfilled. If I'm being honest, I was downright miserable. But…

Everything changed when I found Shamanism. 
By walking the Shamanic path, I learned how to use my growing connection to Spirit to turn my life around in ways I never thought possible. 
Since then, I've taught thousands to do the same. 
It is my deep knowing that: 
You have a sacred birthright to access everything the Universe has to offer. 
Here, at the Centre for Shamanism, you'll find an abundance of resources to help you tap into the healing, wisdom, and power of Spirit.
So you, too, can create the spiritual life your soul craves.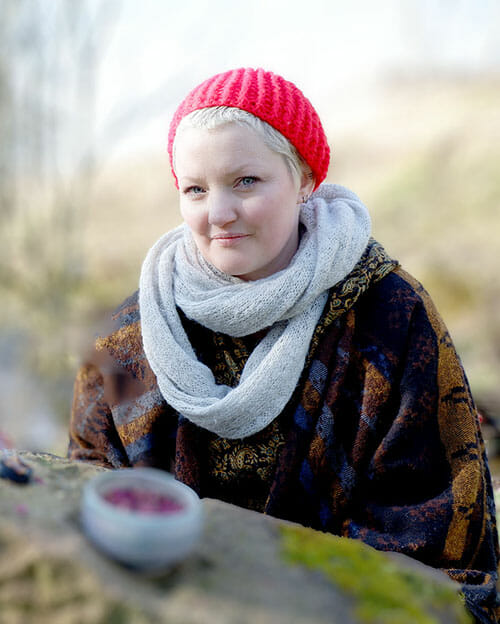 Shamanic Practitioner
Founder of The Centre for Shamanism
"Rhonda is the real deal folks. The sessions I've experienced have opened internal doors and granted insights that are changing my life and helping me to grow into my higher self."

"This community has been such a welcoming and wonderful place. The free content, which I have just scratched the surface of, has given me such joy and hope. I am excited to have found a spiritual path that feels like a fit."

SPIRITUAL MOMENTUM, THE MONTHLY MEMBERSHIP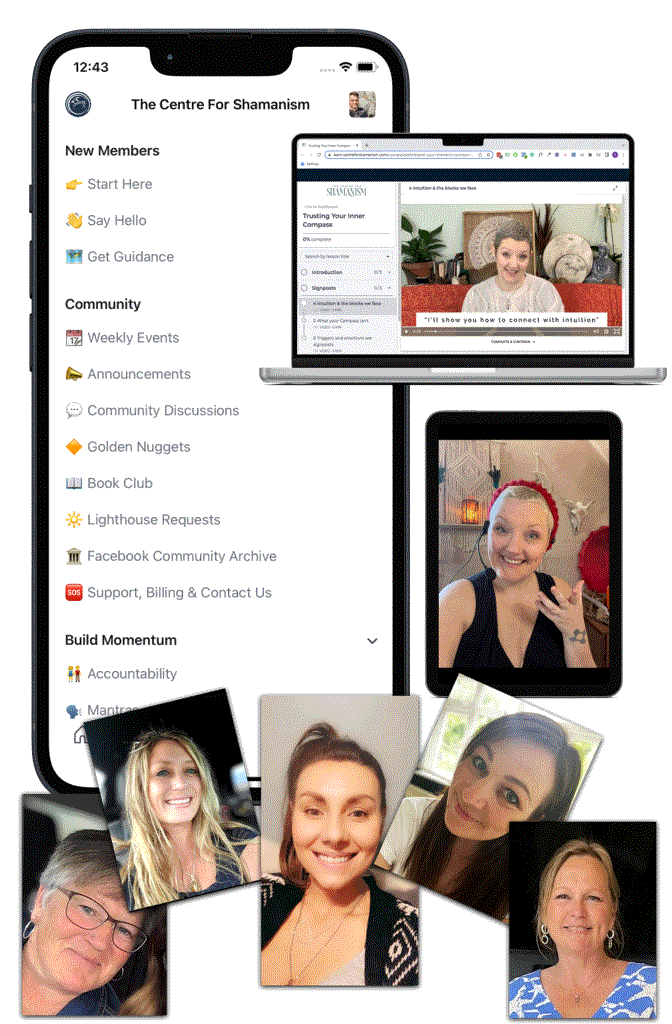 Fuel your spiritual growth with live Shamanic experience nights & monthly coaching calls
Walking the path of a Shamanic person on a daily basis is so much easier in this momentum-building membership. 
Enjoy exclusive invites to bi-weekly events like interactive ceremonies and group support sessions. 
With the active energy of these events, easy accountability exercises, monthly mantras, and more, you have what you need to keep your spiritual growth going.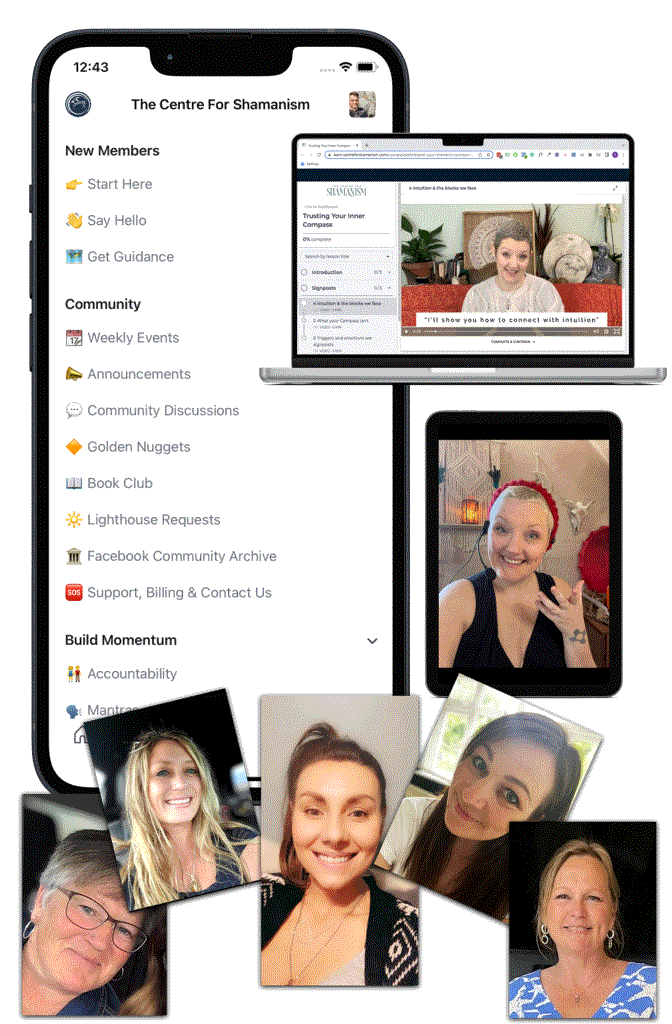 "There is such a variety of things available each month, it has really helped me continue on my spiritual path. The healing circles are amazing, and the group is so supportive. I feel very grateful to be part of this community"

"The community is amazing and everyone is there to support each other. The sessions are great and I feel great gratitude for how I have changed through the work that we have done together. I really can't shout loudly enough about how good it is!"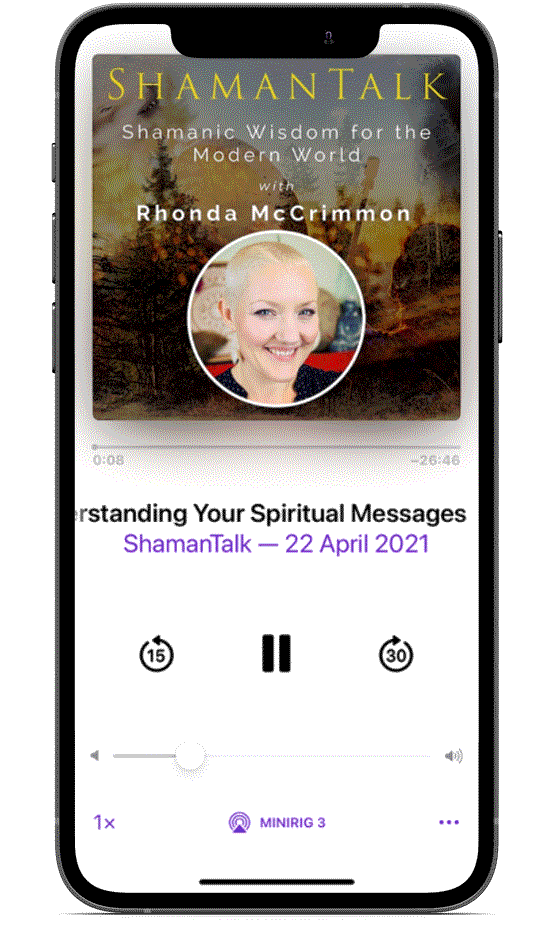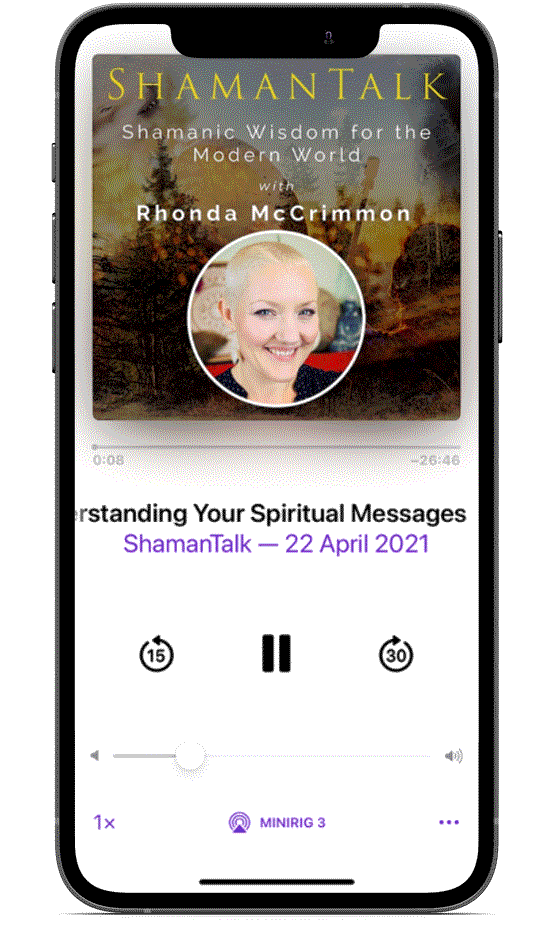 Tune in for tips & teachings to support this spiritual journey of self-discovery.
Queue up Spirit-inspired episodes on topics like overcoming fear, healing from trauma, and setting joy-boosting boundaries.
Each podcast episode comes with an activity suggestion for weekly journeys and personal work. So you can put these life-changing teachings into practice right away. 
★★★★★ – "Rhonda – I love your message – this podcast is the best podcast I have listened to in so long. So reassuring, informative and I am so glad I found you!" – Ghoulies