ShamanTalk: Episode 26

The Most Vulnerable Episode I've Ever Recorded
March is the month I turn 40 and it's a deep transition time for me. I can feel the pull of a new decade and I feel the call to truth & vulnerability.
In this podcast I tell my story in as much detail as I think will be interesting. About my life, struggles & triumphs these past decades. I want to share these moments with you not only so you can get to know me better, but because EVERYONE has a story.
We all face difficulties in life. And each of our difficulties is unique. There's no comparison between my struggles and yours… the only thing to know is that we each have our darkness and sometimes we need some divine light to open up a way forward. I found mine and I hope you have found yours. If not, do not despair… it is on it's way!
I hope you enjoy this podcast. I don't have anything to give you except truthful, heartfelt, vulnerable me. I know that's enough. I hope you know that you're enough too.
Unlock live healing circles, ceremonies, a growing library of Shamanic workshops & more!
 Step into the Centre's very special Shamanic sanctuary. Inside Spiritual Momentum. you'll find live weekly gatherings, skill-building courses, a book club, and near-daily support from Rhonda and her team of trusted practitioners. 
Oh, it gets better! Get full and immediate access to ALL THE PERKS when you start a risk-free* membership today
*30-day 'no questions asked' money back guarantee.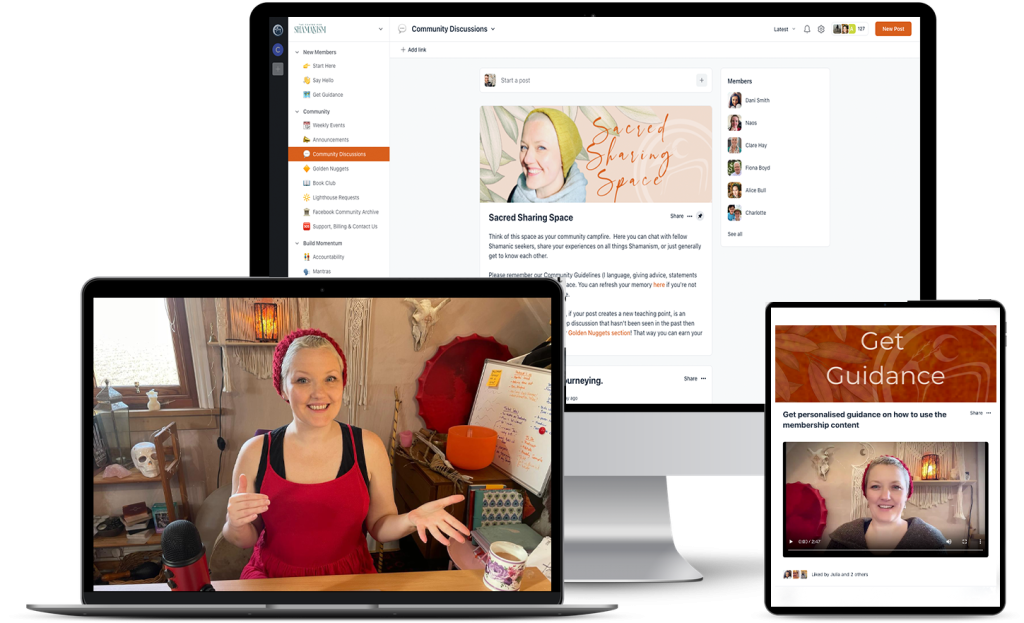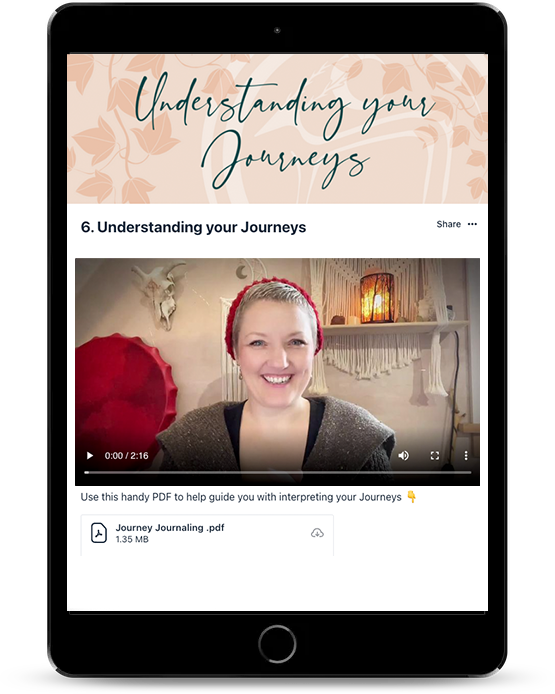 FREE COURSE: Learn how to…
Journey safely to the spirit realm &
interpret your experience with confidence
.
Beginner-friendly! Grab a simple, step-by-step process for journeying to the Spirit Realms & Celtic Otherworlds. Then take a guided journey led by an experienced Shamanic practitioner. So you can speak with your Spirit Guides and Power Animals.
Subscribe & Review in iTunes
I'd love for you to subscribe to my podcast! I don't want you to miss an episode. I'm adding a bunch of bonus episodes to the mix and if you're not subscribed there's a good chance you'll miss out on those.
Now if you're feeling extra loving, I would be really grateful if you left me a review over on iTunes, too. Those reviews help other people find my podcast and they're also fun for me to go in and read. I'd love to know what your favourite part of the podcast is. Thank you!
Other ways to enjoy this podcast