ShamanTalk: Episode 38

How to Make Decisions Without Fear
I'd like to start off by thanking the Spirit of Horse and the guidance and wisdom that has been gratefully received this month. 
At the end of Horse month, I did some intuitive readings via Facebook and there was a theme! Lots of people had decisions to make.
So I've created this podcast to support us as Shamanic People to make informed choices and the Guides have given me a list of things to think about when making decisions.
Important life decisions can be challenging to make. They are often complicated, involving many factors, some of them with competing interests. The stakes may also be high. But daily decisions can also be hard to make, we may feel a bit crippled and end up stuck doing nothing.
So listen and hopefully the information will support you in creating momentum in your decisions.
Slow down
Accept that making decisions can be hard
Aim for integrity.
Many different paths can nurture your soul. There is not necessarily a right and wrong way.
Go with the Flow – taking the path of least resistance.
You are your own No.1 priority in this life, and you have to live with your decisions on a daily basis. Be careful about making decision to keep others happy.
Don't fear consequences.
What is your gut/instincts telling you?
Ask advice but avoid giving your power away to others.
Activities
This is a listening exercise. A way to work that will support you to listen to yourself.
Set your sacred space and call in your Guides. Write down what you're thinking about with regards to the decision you have to make. Don't correct, edit or think – just write. Don't think about the order, just allow the words to flow out. If you don't want to write for any reason, record yourself talking.
Then read it/listen back as if a friend were talking to you asking for advice. How does it sound now? What would you say to that friend? How does it feel hearing the choices? When you're complete you can throw out or burn the paper.
Got a difficult decision to make? Don't ask your Guide – 'what should I do?' This is akin to fortune-telling and you won't get far. Try doing a journey asking what healing or support you need to make the decision for yourself.
Having a values list that you can call on any time you need to make a decision is going to be a game-changer for your decision making process. I HIGHLY recommend that you do this exercise. 
Unlock live healing circles, ceremonies, a growing library of Shamanic workshops & more!
 Step into the Centre's very special Shamanic sanctuary. Inside Spiritual Momentum. you'll find live weekly gatherings, skill-building courses, a book club, and near-daily support from Rhonda and her team of trusted practitioners. 
Oh, it gets better! Get full and immediate access to ALL THE PERKS when you start a risk-free* membership today
*30-day 'no questions asked' money back guarantee.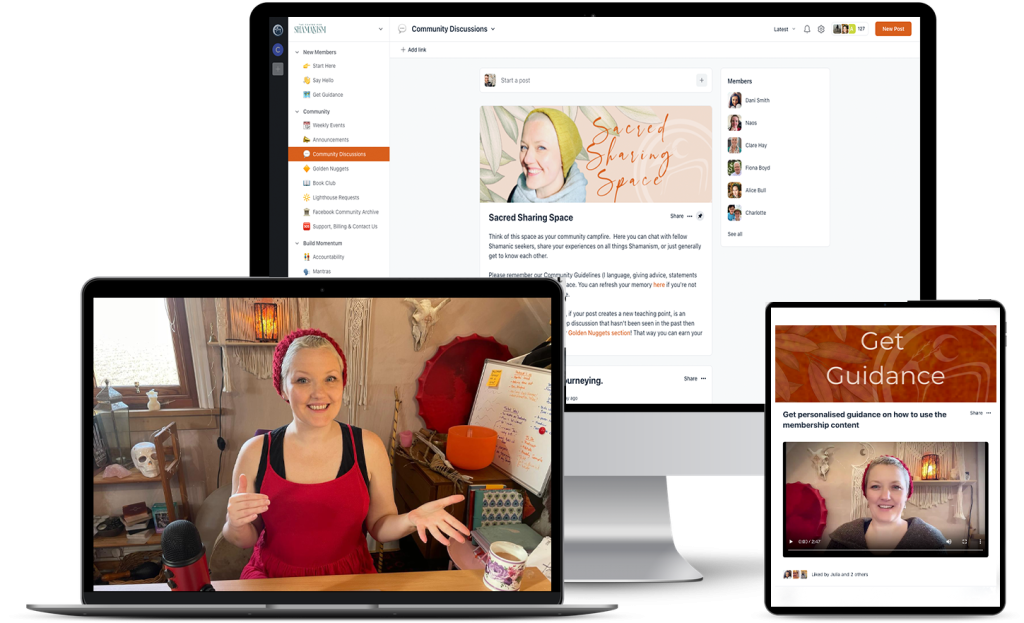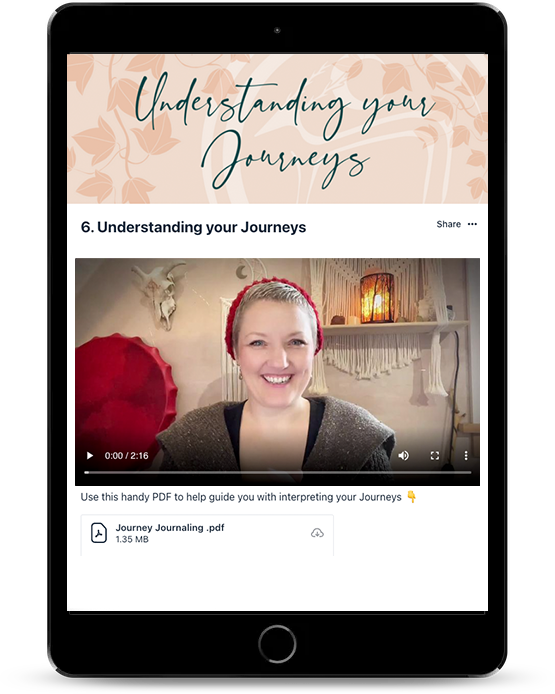 FREE COURSE: Learn how to…
Journey safely to the spirit realm &
interpret your experience with confidence
.
Beginner-friendly! Grab a simple, step-by-step process for journeying to the Spirit Realms & Celtic Otherworlds. Then take a guided journey led by an experienced Shamanic practitioner. So you can speak with your Spirit Guides and Power Animals.
Subscribe & Review in iTunes
I'd love for you to subscribe to my podcast! I don't want you to miss an episode. I'm adding a bunch of bonus episodes to the mix and if you're not subscribed there's a good chance you'll miss out on those.
Now if you're feeling extra loving, I would be really grateful if you left me a review over on iTunes, too. Those reviews help other people find my podcast and they're also fun for me to go in and read. I'd love to know what your favourite part of the podcast is. Thank you!
Other ways to enjoy this podcast