ShamanTalk Episode 81

Overcoming the Negative Thought Patterns That Rule Our Minds
Last week we talked about common cognitive distortions – many of you resonated with this topic, so this week I thought we could explore some ways to work more effectively with these distortions.
You can use one or any combination of the methods described in the podcast to combat irrational thoughts and cognitive distortions. 
Try them out and look for the one that seems to work best for you because we all respond to different methods.
I also recommend listening to last weeks podcast first if you haven't already.
That will help you with point one on the list below. 
Listen to the podcast and choose one or more techniques from the list below to help you to overcome the distortion you're working with. 
2. Examine the Evidence
3. Double Standard Method.
4. Thinking in Shades of Gray
5. Experimental Method
6. Survey Method
7. The Semantic Method
9. Cost-Benefit Analysis
Activities & Journeys
Take the time to put some of these techniques into practice. Choose strategies that you feel drawn to and try a method that you don't think would be right for you. Sometimes you'll be surprised by trying something that you don't think will work (our resistance will manifest in the strangest and trickiest of ways!)

 

Cognitive distortions can be caused by a wide range of life experiences. Sometimes we will never know what those moments are – but it can be helpful to ask for help none the less.

 

Go on a Journey with your Guides and ask for whatever you need this week to help you put the techniques above into practice.

 

Please do take the time to feedback in the community group! It is always helpful and inspirational for us to read others experiences.
Unlock live healing circles, ceremonies, a growing library of Shamanic workshops & more!
 Step into the Centre's very special Shamanic sanctuary. Inside Spiritual Momentum. you'll find live weekly gatherings, skill-building courses, a book club, and near-daily support from Rhonda and her team of trusted practitioners. 
Oh, it gets better! Get full and immediate access to ALL THE PERKS when you start a risk-free* membership today
*30-day 'no questions asked' money back guarantee.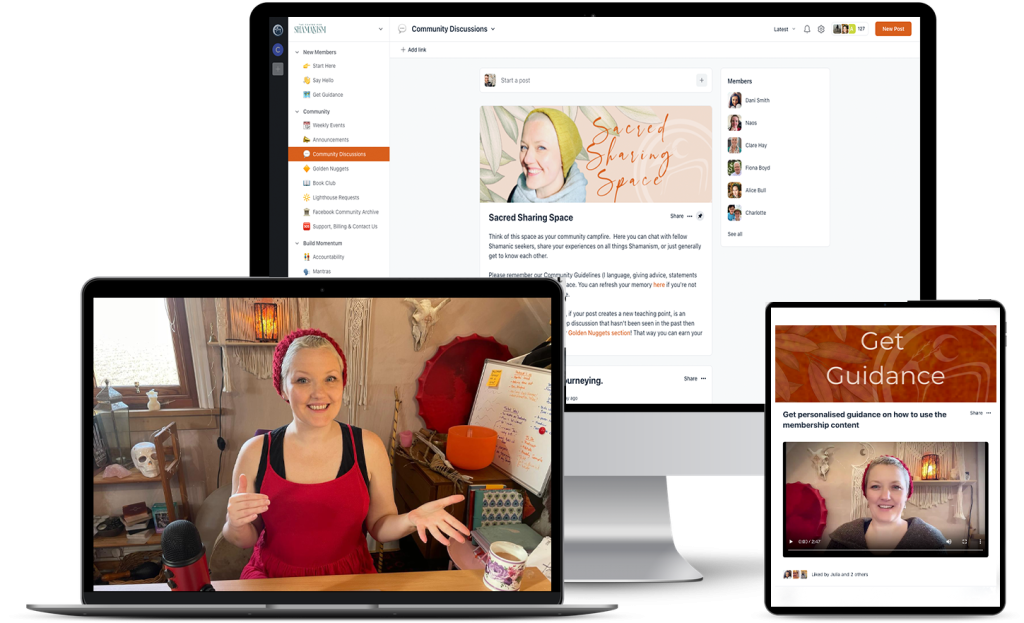 Subscribe & Review in iTunes
I'd love for you to subscribe to my podcast! I don't want you to miss an episode. I'm adding a bunch of bonus episodes to the mix and if you're not subscribed there's a good chance you'll miss out on those.
Now if you're feeling extra loving, I would be really grateful if you left me a review over on iTunes, too. Those reviews help other people find my podcast and they're also fun for me to go in and read. I'd love to know what your favourite part of the podcast is. Thank you!
Other ways to enjoy this podcast
Disclaimer: The product links on this page are affiliate links and I will receive a small commission (at no extra cost to you) if you purchase through them.